Publicity
Getting involved
Along with the usual advertising, Volunteers reached out for ex-Printers through the media, by known associates and by word of mouth.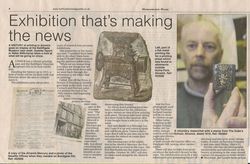 A third article on the Printing exhibition, from the Northumberland Gazette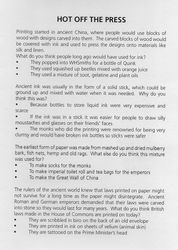 The first page of a small leaflet designed to inform and entertain, in the area of Printing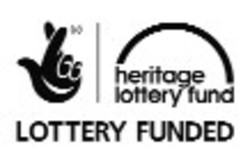 The source of our funding for this Printing Press Project, without which none of it would have come to pass!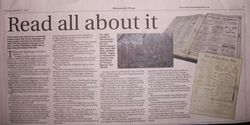 A second piece in the Northumberland Gazette, with an excellent precis of the history of Alnwick's newspapers!
.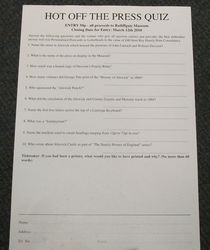 There was a fun quiz for visitors to test their local printing knowledge.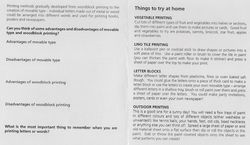 The second and third pages of the "Hot off the Press" leaflet, with questions and "Things to Do at Home"!!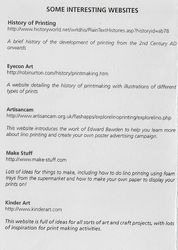 The fourth page of the leaflet, with some interesting websites to check out